The Early Years of CHOICES (1974-early 2000s)
What is CHOICES? In 1974, directly after the outcome of Roe vs. Wade, a group of passionate feminists made a radical decision: they opened the first abortion clinic in Memphis. They chose the name Memphis Center for Reproductive Health (MCRH), and the clinic was only renamed CHOICES: Memphis Center for Reproductive Health in 2009, after over three decades of practice. Initially, CHOICES offered a relatively limited set of services including birth control education, abortion up to 11 weeks, pregnancy testing, and options counseling.
Who is Priscilla Chism? MCRH was founded and directed by Priscilla Chism, a staunch feminist and abortion advocate. Priscilla spent her adult life advocating for access to reproductive health services, and more specifically, abortion. In fact, prior to founding MCRH, Priscilla worked at Planned Parenthood as the Director of the Information and Education Department. Years later, Priscilla was elected to the National Abortion Council (NAC), a forum for communication between a diverse variety of abortion providers in the United States. Thanks to Priscilla's unparalleled determination to provide access to safe and legal abortion care, CHOICES still exists and thrives today.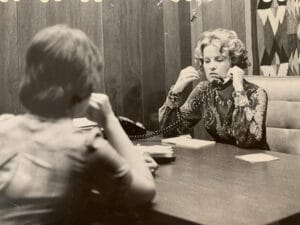 Priscilla Chism, 1974
CHOICES in the 2000s (2009-2020)
Who is Rebecca Terrell? Rebecca Terrell served as executive director of CHOICES for over a decade, from 2009 through 2020. Rebecca was an invaluable asset to the growth and evolution of CHOICES as a full-spectrum reproductive health clinic. Rebecca believed in the power of the whole-person model of care  and implemented prenatal care and midwifery into CHOICES' available services. Her emphasis on adding more services eventually led CHOICES to become the first and only facility in the nation to offer a full spectrum of reproductive and sexual services that included both birthing and abortion. Rebecca also wanted to expand the diversity of the people that the clinic served and initiated services for LGBTQ+ individuals including HIV testing, hormone replacement therapy, PEP and PrEP, and more. Thanks to Rebecca's dedication to full-spectrum care, CHOICES evolved immensely during her tenure.
Rebecca Terrell, 2018

CHOICES Now (2021-Present)
Who is Jennifer Pepper? Jennifer Pepper is a long-time advocate for reproductive justice and a local Rhodes College graduate. Jennifer first joined CHOICES in 2003 as a patient educator and community outreach specialist. In fact, Jennifer wrote the first grant CHOICES ever applied for. In 2013, Jennifer left CHOICES to join the Ryan White Program with the Shelby County government, a program that provides HIV and AIDS resources to the local community. After 5 years at the Ryan White Program, Jennifer returned to CHOICES in 2018 as the Director of Finance and Operations. In 2021, just 3 years later, Jennifer was named the President and CEO of CHOICES. During Jennifer's short tenure, CHOICES has implemented a variety of positive changes, from raising the minimum wage to $20/hour to establishing the new midwifery fellowship.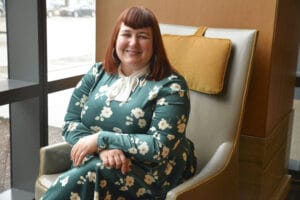 Jennifer Pepper, 2020
Looking back at the past three decades, CHOICES has been bolstered and cultivated by a variety of strong, determined, and smart women. We are grateful for the women that made us what we are today, for the woman in charge who keeps pushing us forward, and for the future women who will augment our organization.