At CHOICES, our Patient Services Coordinators fill several roles.
They educate and counsel abortion patients about what to expect during the procedure, what birth control options are available if the patient is interested, and they ensure patients are not being coerced to make any decisions they're not comfortable with.
They support patients during abortion procedures by offering a hand to hold, distraction, or any other comfort measure that might help the patient feel more at ease.
In addition to these duties, they each have individualized roles as well. Keep reading to learn more about our Patient Services Coordinators and the work they do at CHOICES!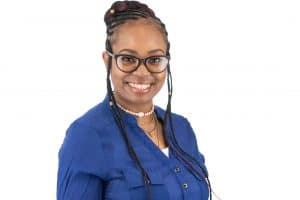 Joy (she/her) is our LGBTQ+ Patient Services Coordinator. She assists transgender patients in getting hormone management care at CHOICES, and she also refers patients to other community organizations for gender-affirming services like surgeries and name change assistance if the patient is interested. 
Joy says her favorite part about working at CHOICES is "being able to provide patients with information and letting them know that they are not alone in the decisions that they make. This is a safe place and when patients walk through our doors for help, it is provided to them in a judgment-free environment, and they can be themselves."
Joy's favorite things to do on the weekends are spending time with her kids, watching reality TV and action movies, and reading.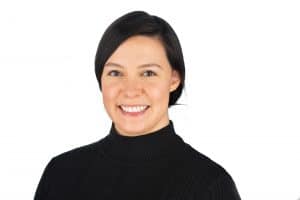 Suleima (she/her) is our Financial Assistance Coordinator. She helps patients apply for and secure the funds they need to pay for their services at CHOICES. Patients can receive financial assistance from national and regional abortion funds, as well as from CHOICES' internal patient assistance fund.
Suleima enjoys working at CHOICES because of the welcoming, judgment-free environment for both staff and patients. During her free time, she loves to play tennis and video games with her husband.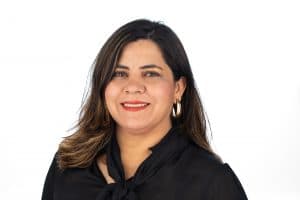 Maria (she/her) is the Latinx Patient Services Coordinator. She provides translation services for Spanish-speaking patients and helps connect patients to other local services they might need.
Maria's favorite part of her job is "providing moral support to our patients during what may be one of the hardest decisions of their life. Even when the world may be crumbling around us, we all have a story to tell and my quest in life is to empower others."
Outside of work, Maria enjoys Bikram yoga, biking, cooking, traveling, and volunteering.